Custom Stickers & Labels

Here at Copy Direct we take the utmost care to ensure the process of creating your custom stickers and labels goes smoothly, with your order reaching you in pristine condition and ready to get out there to do their job. Vinyl labels and budget paper stickers are available in materials and finishes to suit every possible application.

We have several methods of producing printed stickers and labels. The method that is the most appropriate for you will largely be dependent on quantity and number of colours that you require. In the past, all label and sticker printing was on big flexographic printing presses. While this is still the best option for large runs, the advent of digital printing gives us more options and flexibility for smaller and variable printing runs.


Flexo - Up to 4 spot colours - Suitable for longer runs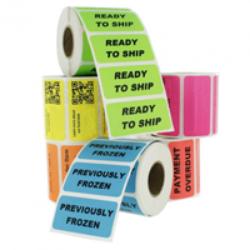 Digiprint - CMYK, White plus Metallic, cut to any size/shape - Suitable for small-medium runs
Digital Print A4 sheets - CMYK - standard size range - Suitable for small-medium runs
Digital Print on rolls - CMYK - standard size range - Suitable for small-medium runs
Thermal Transfer - 1 colour - standard size range - Suitable for small-medium runs

We have over several hundred cutting dies in many shapes and sizes. If we do not have a required size or shape in stock, please talk to us as we are constantly adding to this list and we can produce die tooling to meet your individual requirements.


Personalised Stickers and Labels Created to Your Specification and Design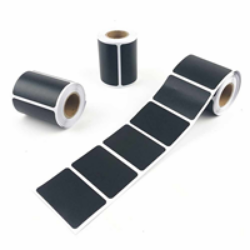 Customise, personalise and make those stickers your own. Stamp you, your brand, your cause or any other message on the world with a bespoke design. Reach out and grab the attention of your customers or audience with your own tailor-made way of shouting to the planet. You have an infinite combination of possible shapes and sizes, finishes and materials, adhesives and more for any use including packaging and product branding.

Getting our custom stickers and labels is simple. To help you determine which process is best for you please contact our friendly team here at Copy Direct today.

Our clients love the fact that we provide a speedy turnaround service so they can get their custom Stickers and labels produced quickly.

We are very conscious of our responsibility to the environment and do all we can to reduce wastage of paper and other materials. Our many years of experience mean we can get the job done right for you.

Contact our friendly team today.